SOGAT Workshop 2 - GASCO and Al Reyadah Carbon Capture Utilization and Storage Awareness
The historical landmark agreement reached by the world at the Conference of the Parties (COP21) December 2015 set an ambitious target: to limit the increase of the global average temperature to well below 2°C. Carbon Capture Utilization and Storage (CCUS) is an essential element of the portfolio of measures that is needed to reduce greenhouse gas emissions and ultimately reach this target. Abu Dhabi National Oil Company (ADNOC) has taken a lead in the Middle East by Al Reyadah, a joint venture between Masdar and ADNOC, to be the first specialized company focused on exploring and developing commercial-scale CCUS project, particularly focusing on CO2 Enhanced Oil Recovery (EOR). An integral plan of the ADNOC Gas Master Plan going forward incorporates these features.
Therefore, this workshop will give the opportunity to learn from experts with more than a decade of experience in CCUS area. This workshop will also highlight the learnings from current CCUS demonstration projects. The information provided during this workshop will be beneficial to Engineers, Scientists, Managers, Policy makers who are currently looking into various aspect of CO2 capture project development.
Please note that this workshop will be highly interactive and will therefore provide ample opportunity to raise your concerns on CCUS.
This Workshop is FREE TO ATTENDand delegates must pre-register.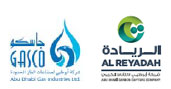 WORKSHOP TIMETABLE & PROGRAMME (SUNDAY, MARCH 26)
08.00
Registration and Coffee
08.30
Welcome Remarks


Mr. Arafat Al Yafei, ADNOC/Al-Reyadah

08.45
Current Status of CCUS Policy and Projects


Dr. Frank Geuzebroek, GASCO

09.15
Al-Reyadah Initiatives on CCUS in UAE


Mr. Dipak Sakaria, ADNOC/Al-Reyadah

09.45
Refreshments
10.15
CO2 EOR Application


Dr. Shehadeh Masalmeh, ADNOC

10.45
Enhanced CO2 Separation Strategies Provide Higher ROI for CO2 EOR Project


Mr. Pinkesh Sanghani, Schlumberger, USA

11.15
Fundamentals and Challenges of CO2 Storage


Mr. Guillermo Pastor, TNO Middle East, Qatar

11.45
Luncheon
12.45
Overview of CO2 Capture Technologies in the Power Generation


Dr. Mohammad Abu Zahra, Masdar Institute

13.15
CO2 Capture from Industries


Dr. Prachi Singh, GASCO

13.45
Recycling Carbon Dioxide


Dr. Donald Reinalda, Petroleum Institute

14.15
Panel Discussion
14.45
Workshop Closure